Get to know the nation's number 1 furniture service company.
AHM furniture began as a blind step into a vast world; driven by fate, guided by faith and strengthened by unmatched quality craftsmanship, hard work, and attention to detail.
In 2012, Adam Osborn and his sweetheart, Mackenzie, took a leap of faith in pursuit of big city dreams. As a service technician for a well known furniture repair company in North Texas, Adam ventured south to extend services deeper into the Gulf Coast region. With leads and opportunities plentiful in a bustling larger market, Adam was ushered into an entrepreneurial opportunity that would alter the course of his family's future.
Unwilling to substitute their deeply rooted East Texas values, The Osborn family seized this moment to change the shape of the furniture service and restoration industry. Thus, AHM Furniture Service was born.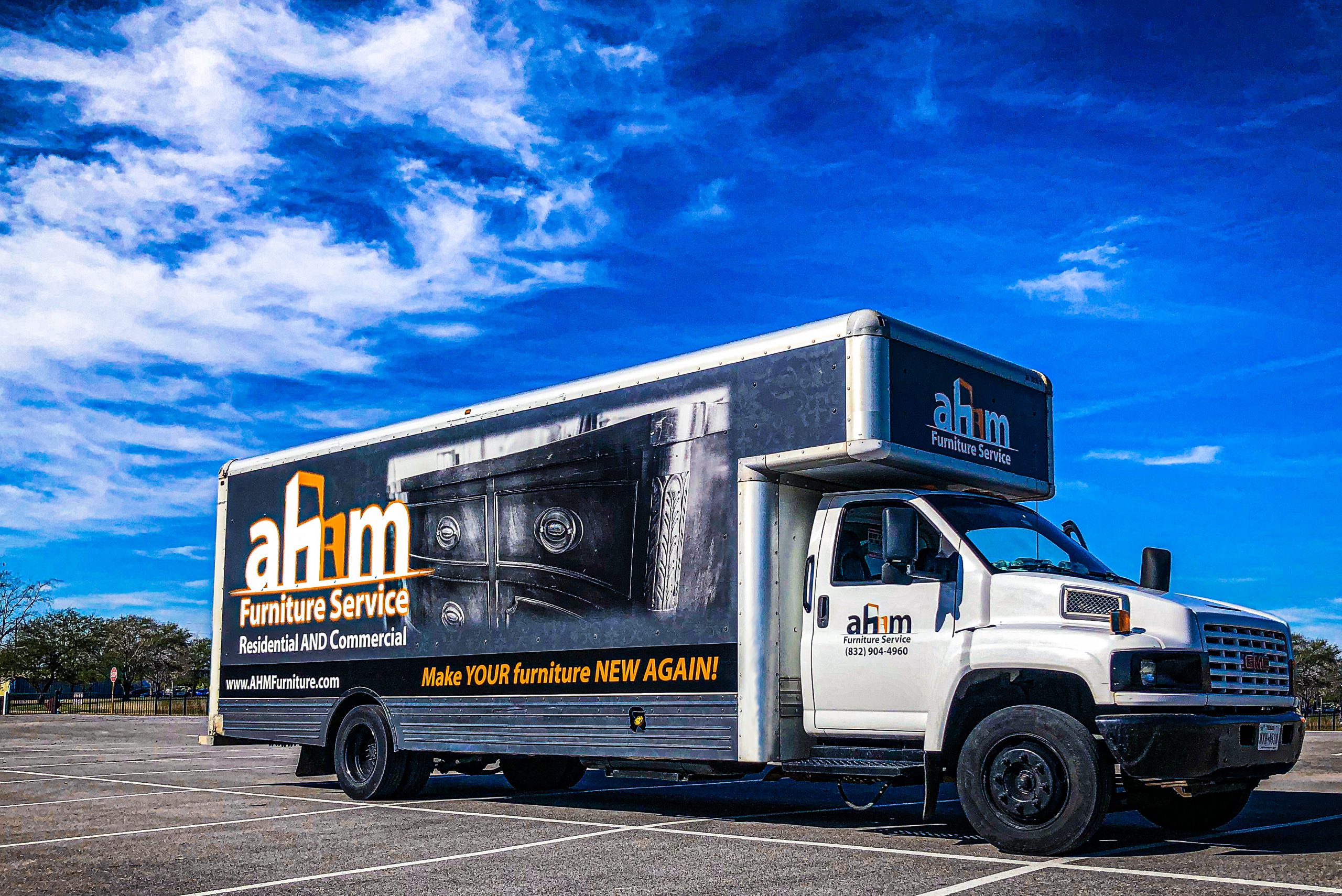 At AHM Furniture Service, Quality is the keystone of everything we do. From hand-picked materials and products, to top-notch personalized customer service; the team at AHM Furniture Service understands that values, talent, and attention to detail are what separates us from any other furniture repair, restoration or service company. It is these very fundamental values that have been recognized by some of the biggest furniture stores in the country. National brands like Ashley HomeStore and The Dump, as well as regional power houses like Star Furniture and Gallery Furniture, ALL trust the expert craftsmen of AHM Furniture to service their customers…
Residential services aren't the only avenue in which we excel… Preserving the best atmosphere for your clientele, customers, and patrons, is the primary focus of AHM Furniture's commercial services. High traffic seating and dining areas, lobbies, conference rooms; AHM Furniture Service can tackle it all… No matter how large or how uniquely boutique, your business – AHM is here to help. We understand that you've worked hard to retain your clients and customers, don't fall short of growing expectations because of stained or damaged booths, tables, display cases, counter tops, and chairs. Customized maintenance packages take the worry and frustration out of customer retention.
When it comes to partnering with THE VERY BEST, AHM Furniture Service is unparalleled, unmatched, and above all, THE RIGHT choice to restore, refurbish, customize, or repair YOUR furniture, antiques, heirlooms and collectables.
Furniture Professionals
Trust Us For Quality
When the professionals at Ashley Homestore Furniture, The Dump, Luxe Furniture Outlet, Gallery Furniture, and Star Furniture need expert repairs, they call us with confidence because they know they can trust us!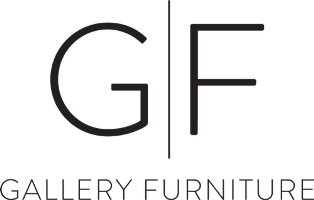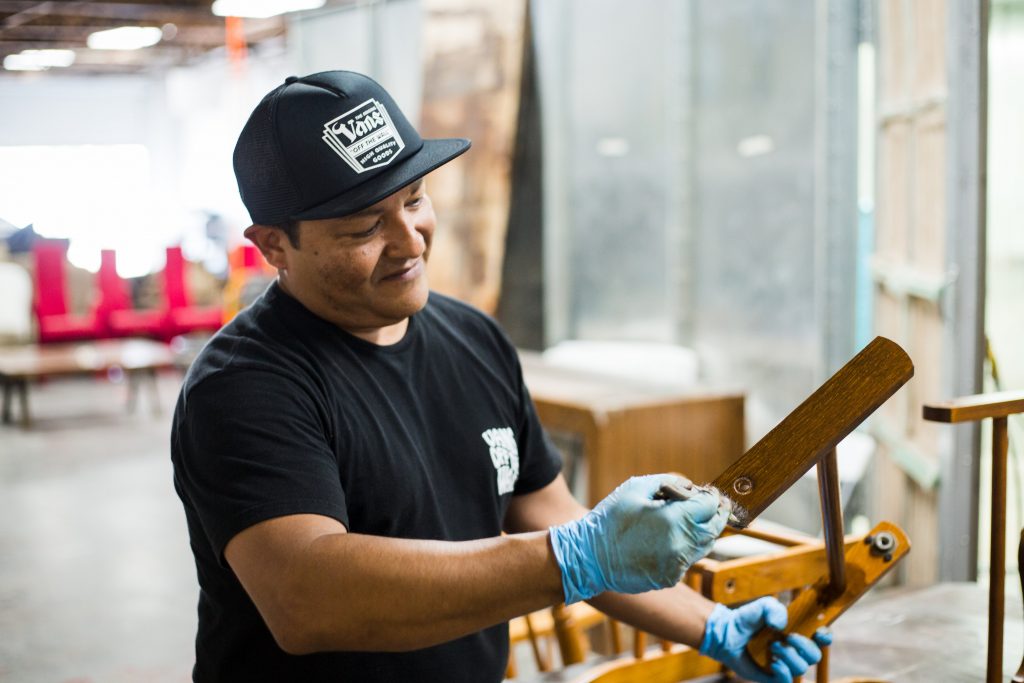 Quality Craftsmanship
at your service
Exceptional Service. Done Right. Every Time.
Safety and New Technology Training
We work tirelessly to provide our team with the knowledge and confidence to properly make your repairs in a timely courteous manner and with the full intention of prolonging the life of your investment. It is OUR GOAL to earn YOUR TRUST… By giving you OUR BEST, every day.
Our Repairs Are Guaranteed To Last
The heart and soul of AHM Furniture is our promise TO YOU. We're so confident in our work, that we proudly provide you with a 90-day warranty on every single repair we make.
It's that simple.