Restoring Memories – Restoring Treasured Antiques
Our Courteous Staff And Craftsmanship Will Put A Smile On Your Face
As one of Houston's most trusted furniture repair and restoration companies, we restore your cherished antique to its original beauty with meticulous skill, precision, and attention to the finest details that exceeds the abilities of other repair companies.
AHM did such a wonderful job repairing and refinishing my grandmother's wardrobe. It was literally in pieces when they picked it up…When the finished wardrobe was delivered to my house the delivery guys took extra care to not harm my floors and they even helped me move some furniture so that the placement of the wardrobe would be perfect.  – K.S.
We Take Exceptional Care Of Your Antique Furnishings
Our craftsmen are professionals at restoring your unique and precious antique furniture pieces. We take exceptional care with customers antique furnishings because we understand the importance of your decision to trust AHM Furniture. We employ creative people that provide solutions with different price points and solutions, high end fabrics, material, fire resistant fabrics, stain resistant fabrics, economic fabrics, vinyl commercial grade. You will be amazed with your restored antique because we thrive that every customer feel they were served very well.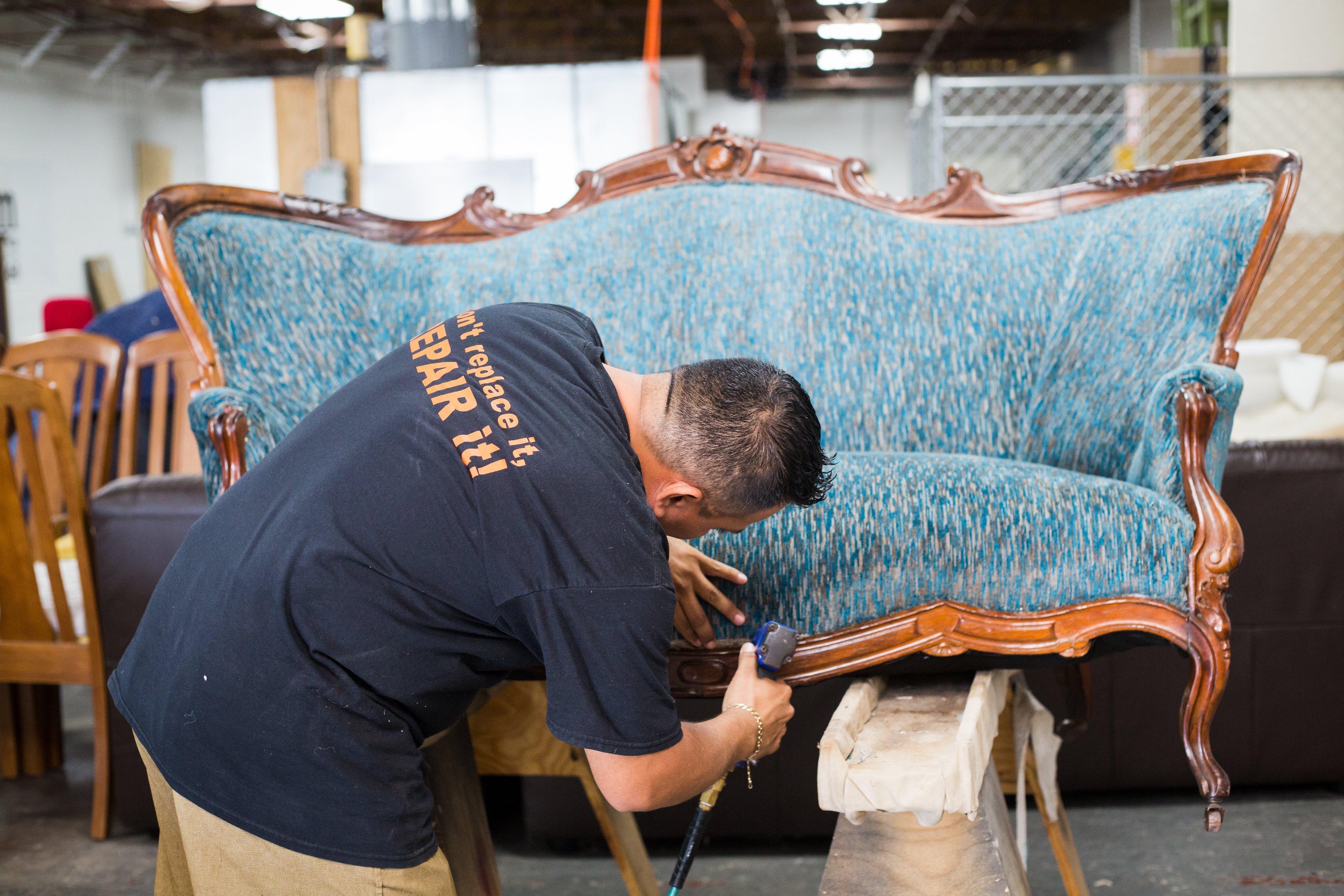 Our Restoration Methods Match The Original Craftsmanship
Our methods of restoring antiques are that which keeps the furniture's original level of craftsmanship. All necessary repairs are done with meticulous attention to detail to ensure the object's look is not altered. When we are finished your precious heirloom will look like a well-maintained piece of history.
Furniture Professionals
Trust Us For Quality
When the professionals at Ashley Homestore Furniture, The Dump, Luxe Furniture Outlet, Gallery Furniture, and Star Furniture need expert repairs, they call us with confidence because they know they can trust us!